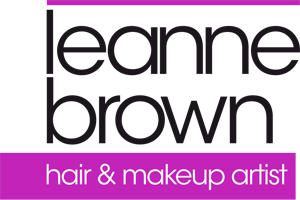 My Prices
The following list provides my prices for the most requested hair and makeup requirements.
However, please get in touch if your requirements are not listed. I'm always keen to talk about hair and makeup for special events or occasions!
£40.00 is required to secure your date for wedding bookings with the trial payable on the day of the trial and the balance due 2 weeks before the event.
Please note that in the event of large wedding parties (5 or more people) being booked an extra deposit (per-person non refundable should you reduce numbers) may be required as an assistant will be required and no further jobs will are booked on that date.
Card Payments welcomed.
Bridal Makeup
Bride Trial
£ 35.00
Bride on the day
£ 45.00
Bridesmaid / MOB Trial
£ 30.00
Bridesmaid / MOB on the day
£ 35.00
Extra Guests on the day
£ 25.00

Includes 25 Miles travel from my home base of Leicester and false eyelashes
Bridal Hair
Bridal Hair Trial
£ 35.00
Bridal Hair on the day
£ 45.00
Bridesmaids / MOB Trial
£ 30.00
Bridesmaids / MOB on the day
£ 35.00
Extra Guests on the day
£ 25.00

Includes 25 Miles travel from my home base of Leicester
Bridal - Hair and Makeup
Bride Hair and Makeup Trial
£ 70.00
Bride Hair and Makeup on the day
£ 90.00
Bridesmaids / MOB Hair and Makeup Trial
£ 50.00
Bridesmaids / MOB Hair and Makeup on the day
£ 70.00
Additional Guests Hair and Makeup on the day
£ 55.00

Includes 25 Miles travel from my home base of Leicester
Packages - Makeup and Hair on the day
Bride plus 1 other
£ 200
Bride plus 2 others
£ 250
Bride plus 3 others
£ 300
Bride plus 4 others
£ 350
Bride plus 5 others
£ 400

All of the above packages include milage, false eyelashes and a trial for the bride
Editorial
Please contact me for details of my previous work and publications
£ 30 an hour
Nails
Gel Overlays
£ 15
Gel Nail Enhancements
£ 25
"I never thought I'd land in pictures with a face like mine" - Audrey Hepburn